Cougar Traditions
Cedar Creek is steeped in tradition, having been around for more than 50 years! Like any first-year family, you may have some questions about some of the traditions, activities and events unique to our school.
This page is a compilation of answers to questions we often get asked by our first-year families. Our hope is this page will help you understand some of these traditions and activities. Some of this information can also be found in more detail on other pages on this website.
If at any time this page differs from the student handbook, the handbook will take precedence.
Cougar Mile

Every year in the spring, Cedar Creek Pre-K through fifth-grade students, in conjunction with the President's Physical Fitness program, participate in running the Cougar Mile. Held on the school track, this fun event often draws many parents and family members, who both cheer on and (sometimes) run alongside their children as they race to complete a mile. All students are given a participatory medal.
Dances
High School
Homecoming Dance - held Saturday night after the homecoming game

GAB Dance - Girls Ask Boys dance is generally held in February

Prom - for juniors and seniors and their dates. One special note: It has been CC tradition for all senior girls to wear white to the prom.
Middle School
Two dances are held for 7th and 8th graders, generally one in the fall and one in the spring.
Drop Off and Pick Up
Lane Assignments
Right-hand and middle lanes - Middle School

Left-hand lane - Pre-K, Elementary, High School

Proceed in assigned lane. Speed limit is 5 miles per hour
Morning
Stop where the teacher aide/teacher is located

Students will unload at this point
Afternoon
Stop where the teacher aide/teacher is located

Students will be escorted and loaded at this point
Middle School
Exit campus as directed by school personnel
High School
To exit campus after student drop off/pickup, use Middle School exit or lane 3
Do's and Don'ts
Please do not enter campus the wrong way against the traffic flow.

Schools are hands-free cellphone zones; refrain from talking on your phone while driving on campus.

Do not get out of your car or leave your car unattended.

If you must park, park in an unnumbered space in the main parking lot.

Please do not drop off or pick up your child except in the designated locations.

Your elementary child will not be allowed to walk and meet you on the front parking lot.
Green and Gold Days
A fun field trip for all middle school students who meet the following criteria:
Homework turned in on time

No tardies or discipline referrals
Private Music Lessons

Taught by Cindy Hockenjos and Jeanne Patterson. Mrs. Hockenjos teaches voice and piano to students
in grades 8 and up. Mrs. Patterson teaches piano to all ages. To sign up, please contact Mrs. Hockenjos or Mrs. Patterson at (318) 255-7707.
Ring Day
A special event for juniors and their families. Juniors are presented with their class rings in a lovely ceremony in May during the day on CC campus.
Book Fair
This is a fundraiser that has grown in popularity to the point that it now is held for 1½ weeks in mid-February. It coincides with Grandparents Day.
Social Events Outside the Classroom
Back to School Swim Parties and Parent Coffees: These are socials held in conjunction with the beginning of school and are designed to allow students and parents the opportunity to get reacquainted after the summer. Participation can include selecting a date, hosting a coffee in your home, developing an invitation and mailing to parents.
Spirit Week
The days leading up to the Homecoming game. Each day is generally a different theme with a suggested idea for dress (i.e. '80s day, famous twins, etc.) The Spirit groups are in charge of the festivities and begin preparing for this event in the summer. One of the highlights of the week is the all-school (families included) pep rally held on Thursday evening of Homecoming week.
Sports
The following teams represent Cedar Creek School:
Boys
Cross Country

Swimming

Football - Varsity, JV and Middle School

Basketball - Varsity, JV, and Middle School

Baseball - Varsity, JV

Tennis

Track - Varsity, Middle School

Golf
Girls
Cross Country

Swimming

Cheerleaders -

Varsity, JV and Middle School

Emerald Entertainers and Jewels (dance line)

Basketball – Varsity, JV and Middle School

Softball – Varsity and Middle School

Tennis

Track - Varsity and Middle School

Golf
Student Activities
Middle School
4-H

Geography Bee

Math Counts

Spelling Bee

National Junior Honor Society
Middle School and High School
Drama Club

Fellowship of Christian Athletes

National Honor Society

Science Fair

Social Studies Fair

Student Council

Future Business Leaders of America (FBLA)

Quiz Bowl
High School
Art Club

French Club

Vocal Ensemble

Key Club

Future Farmers of America

National Honor Society

Robotics Club

Spanish Club

Student Publications

Cahier (yearbook)

The CLAW (literary publication)

Cougar Ambassadors
Trips
6th Grade - Dallas/Medieval Times
7th Grade - Washington, D.C.
8th Grade - South Louisiana
High School
Theater/Art trip, offered on alternating years

Europe trip, open to students who have completed a second level foreign language. Offered the years the theater/art trip is not being offered.
Volunteer Opportunities
Volunteers are the heart of Cedar Creek. Grab the opportunity to make new friends and support Cedar Creek.
Hospitality Committee: Volunteers provide refreshments at Parent Club events, the monthly culinary tribute to faculty members celebrating birthdays and any other events as needed.
Faculty Christmas Reception: This is a luncheon held each December in honor of the entire faculty. Participants will be asked to contact parents to help with donations for the meal, set up and decorate tables and to help serve the meal.
Box Tops for Education: Clip Box Tops from your favorite products. Look for the 10¢ Box Tops coupon on hundreds of your favorite products from General Mills. And now, you can find Box Tops on brands like Ziploc®, Kleenex® and HUGGIES®, too! Shop at your favorite online stores. At the Box Tops Marketplace, you can shop at over 60 online stores including JCPenney and Lands' End. A portion of every qualifying purchase is donated to your school - all at no additional cost to you.
Teacher Appreciation: This event is held in early May. We host a luncheon in addition to providing homemade goodies for the teacher's lounges and small gifts for the faculty. Volunteers will be needed all five days in various capacities.
Adopt-a-Teacher Program: This program focuses on showing our teachers how much we appreciate them during the school year. A parent "adopts" a teacher and provides small gifts for holidays,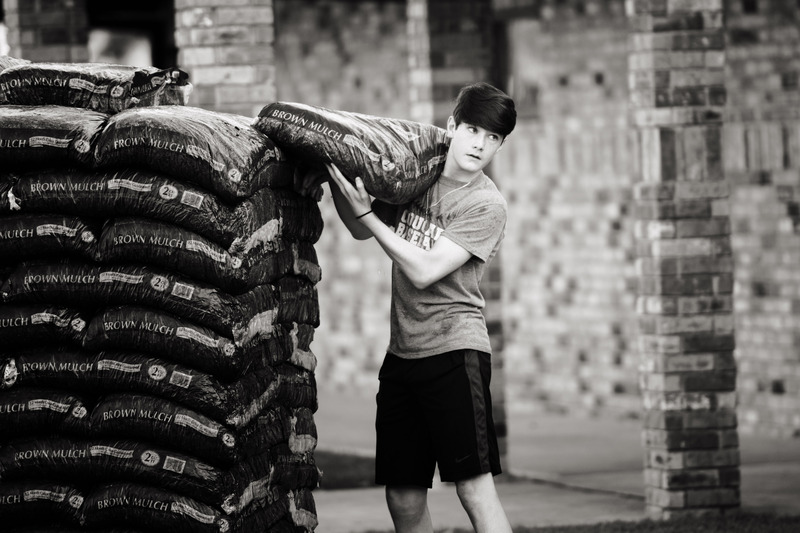 birthday, etc.
Creek Pride Work Day: This event is held each summer and once during the school year to spruce
up our campus. Volunteers paint, clean, landscape, and help with projects in the teacher classrooms.