Athletic Hall of Fame
Doug Bagwell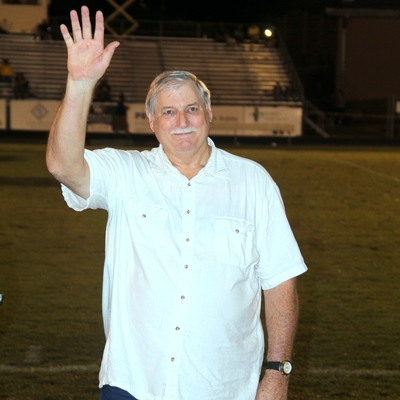 Douglas Bagwell is a member of the Cedar Creek School Class of 1973, CC's first graduating class. Doug was elected to Who's Who his senior year, the Cougarettes elected Doug as Beau and he was also elected Junior and Senior Favorite.
Doug participated in multiple sports. He was named the most valuable lineman in football and 3 time all-district in baseball. Perhaps his greatest athletic accomplishments were on the basketball court where he was named:
3 time 1st Team All-State -71,72, & 73
All- District
Outstanding Offensive Player
Cedar Creek Career Leader in points – 2,457
Rebounds- 1,556
In the '72 – '73 season he had 965 points and 622 rebounds
Averaged 23.5 points per game and 15.2 rebounds
Doug is married to Suzette McWilliams Bagwell and they have four children. Kathryn,
Cody and wife Susan, Angie and husband Ben Nelson, and Robby and wife Carey. He is retired after careers in the drafting, welding, trucking and equipment industries. Doug is a member of the Fellowship Baptist Church. His favorite past times include spending time with his 10 grand- children and this is a direct quote "changing the rear end of his recliner."

We welcome your family and congratulate you as an inaugural member of the Cedar Creek
Hall of Fame.
Congratulations Douglas Dwain Bagwell.