Middle School

At Cedar Creek, our strong Middle School curriculum lays a foundation for the challenges of high school and beyond. We also strive to make our Middle School a nurturing transition from elementary school to the rigorous demands of high school.
Our Middle School curriculum features traditional, departmentalized courses of study in all of the major academic areas. We focus on balancing basic skills development through our formal curriculum with the enrichment and exploratory opportunities so important to early adolescent social, emotional and physical growth.
Beginning in the sixth grade, Cedar Creek integrates 1:1 iPads into its curriculum, with teachers and students using essential technology tools for 21st century learning.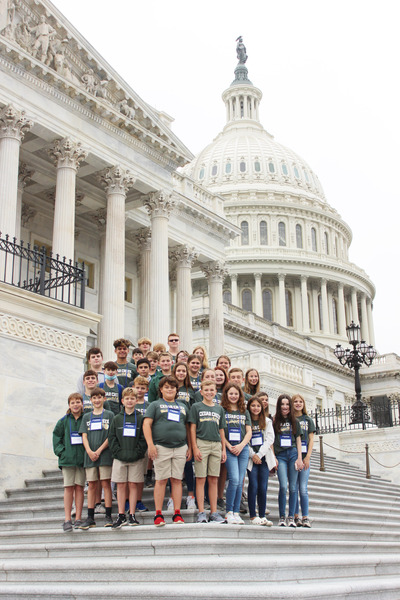 Through a carefully planned and well-supervised program of extra-curricular activities, students are guided to develop social and leadership skills and to make thoughtful and moral decisions in their daily lives.
In the Middle School, this is accomplished in a variety of ways.
Class trips are a big part of the Middle School experience. Sixth grade students travel to Dallas to experience Medieval Times Dinner and Tournament.
In seventh grade, we offer an opportunity for a 4-day trip to Washington, D.C. taking in memorials, museums, Arlington Cemetery, the National Cathedral, the Smithsonian, the Capitol, the White House, and Mt. Vernon to name a few.
In eighth grade, the students take a three-day tour of New Orleans, Baton Rouge, Lafayette, and other parts of South Louisiana. They learn about the many interesting cultures and history that make Louisiana so unique.


---