Achievements
A Work of the heART
September 27, 2017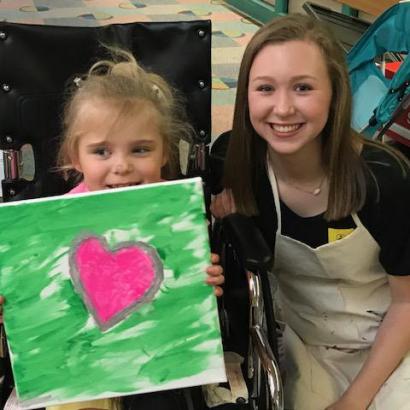 Cedar Creek junior Olivia Cuthbert was recently recognized for her extraordinary work with her non-profit, A Work of HeART.
Olivia has traveled extensively to bring her art therapy to youth throughout the region, including Arkansas Children's Hospital in Little Rock, Our Lady of the Lake in Baton Rouge, St. Francis in Monroe and Shriner's Hospital in Shreveport.
She recently was selected the Ruston-Lincoln Chamber's recipient of the Everyday Excellence Award. Olivia also was recently nominated for the LPB Young Heroes award.
More Achievements