Achievements
Girls State
July 13, 2023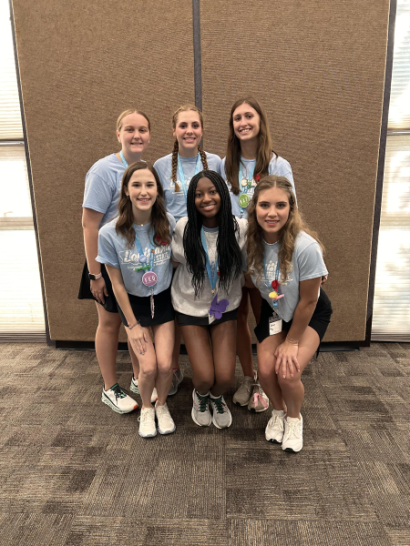 Girls State is a summer leadership and citizenship program for high school juniors that focuses on exploring the mechanics of American government and politics. This year, Baylee Mabou, Mia Graham, Elli Dickerson, Lindsey Osafo, Leah Sutherland, and Emma Moore represented Cedar Creek. Peyton Muse, Class of 2023, served as a Girls State Counselor.

Check out the results from last week's event:
- Baylee Mabou was elected as the City Judge for Concordia and made it to the primaries for Commissioner of Agriculture.
- Mia Graham was elected as the Pearl parish Communications Officer and then served as the Parish Party Chairwoman. She received a "Leader" pin and was awarded Outstanding Poppy Press Editor at the closing ceremony.
- Elli Dickerson was elected to the House of Representatives for Atchafalaya parish and was awarded Outstanding Representative at the closing ceremony.
- Lindsey Osafo was elected as the Assumption City Health Officer.
- Leah Sutherland was elected as Catahoula City Attorney.
- Emma Moore was elected as the Plaquemine City Emergency Manager. She received a "Beautiful" pin and a "Work" pin.

More Achievements